SENTRY JOURNAL » Uncategorized » Video: The Useful Idiots Occupying Wall Street
I actually watched this entire video and it was tough to stomach.  It's a sad thing indeed to see a once great people floundering around in a pile of socialistic crap.  That kid who was being warned by his friends not to say what he wanted to replace capitalism with tells it all.  I wonder if this kid has ever read the constitution?  They claim to want freedom and yet cry for a society where social, economic, and environmental justice is administered by an all powerful government that centrally plans every aspect of our lives. They demonize the successful in this country claiming that the fruits of their labor belongs to them.  They slam banking practices while at the same ignoring the government regulations that are driving force behind these practices.  They're using the emotionally charged cries of corporate greed and evil bankers as the catalyst to bring down capitalism and usher a new economic system.  One that is based on central planning and control.  In my opinion these people are nothing more than a mob of useful idiots trying to portray themselves as reasonable Americans.  Check out the below video.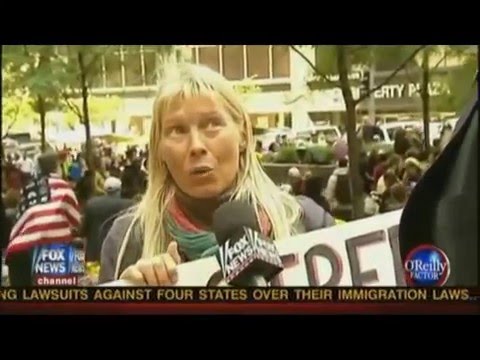 Now use the Tea Party protest as your measuring stick and ask yourself which movement represents more of your own values and views.  The answer is easy for me.  I side with the group who wants to get back to constitutional principles.  I side with the group that wants to limit the size of government.  I side with the group that wants to unleash capitalism instead of destroying it.  Mark Levin said it best today.  He said we're in a political civil war.  I have chosen the side I know has the best vision for America.  I'm not buying the crap these little Marxists on Wall Street are trying to sell.
Liberty forever, freedom for all!
Filed under: Uncategorized · Tags: Marxism, Mob, Protest, tea party, Useful Idiots, Wall Street