SENTRY JOURNAL » Uncategorized » Teeing it up: A Round at the LINKs (Better late than never Edition)
I apologize for getting this out so late.  I've been a bit under the weather and took lots naps yesterday and today.  Finally woke up and found the energy to get these important links done.  It has been a busy week once again.  After a tidal wave of backlash from the President's controversial contraceptive debacle with the Catholic Church, Obama decided to make an empty compromise that changed nothing and was called out on it.  Rick Santorum had a good week, sweeping three states in the primaries.  Yesterday the music industry lost one of their greats.  Whitney Houston died at the age of 48.  In my opinion her singing performance of the National Anthem in 1991 at the Super Bowl was the best I have ever heard.  Our thoughts and prayers go out to her family.
Covering this past week's stories were some of the best conservative blogs on web.  Below are links to their outstanding articles.  So tee it up and enjoy another SENTRY JOURNAL round at the LINKs!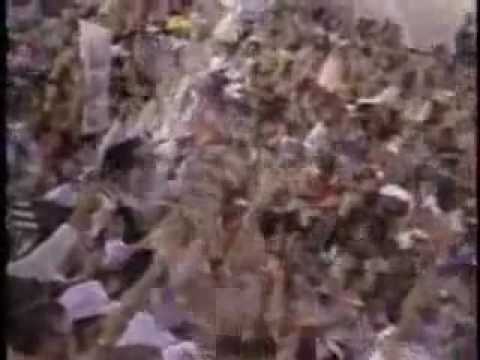 A Conservative Teacher: Is Obama's Gift of Waivers for NCLB a Rejection of the American System…

Ace of Spades: CNN Journalist Employee Asks George Soros to Create Super PAC to Help Obama

Adrienne's Corner: Archbishop Chaput of Philadelphia speaks out…

American Glob: VIRAL VIDEO: Facebook Parenting For The Troubled Teen

American Perspective: Santorum now second place in delegate count
America's Watchtower: Darrell Issa doesn't bring Contempt charges against Eric Holder

ARRA News Service: 20% of Americans Are Dependent on Government

Atlas Shrugs: Suhail Khan Exposed
Big Journalism: Dog Whistle Progressives Fabricate Racial Incident at CPAC
Be Sure You're RIGHT, Then Go Ahead:  Eat As I Say, Not As I Eat
Blog de KingShamus: Ya Know That Clint Eastwood Super Bowl Ad…?

Bread upon the Waters: Obama: Money Should Not Drive Politics

BUNKERVILLE: Obama: 'Contraceptives prevent ovarian cancer'

Capitol Commentary: Saying Goodbye to Yellowstone National Park

Catholibertarian: Rick Santorum Was On Fire At CPAC 2012 — Full Speech

COMMON CENTS: Fast and Furious Update

Conservative Hideout 2.0: Why We Suck
Conservatives on Fire: US Debt __ Who's Holding the Bag?
Courage In America: The DHS Defends Globalism, Not America
DON'T TREAD ON US: Stupid News

Doug Ross@Journal: Under what authority does the EPA now regulate family farms? 
EYE OF POLYPHEMUS: Whitney Houston (1963-2012)
Freedom's Lighthouse: Sarah Palin, CPAC Crowd Drown Out Heckler with Chants of "USA, USA"
Fuzzy Logic: Rick Santorum: Family, Faith, and Freedom
J O S H U A P U N D I T: President Obama Demands All Bow To His New Religion
Laughing Conservative: Blogger Breitbart feeds a frenzy
Le·gal In·sur·rec·tion: The Asphyxiation of an Industry

Libertarian Republican: The Heath Schuler seat could go to a libertarian?
Liberty At Stake: On Growth
Maggie's Notebook: Allen West CPAC 2012 Transcript Video Speech

Manhattan Infidel: Association of James Bond Villains Calls for Pooling of Resources
Moonbattery: The Nuge Crushes Piers Morgan

Motorcitytimes: Three W. Virginia coal plants closing due to high cost…
Nuke's: CPAC: #OWS protestors are paid 60 bucks a head by local union

Pirate's Cove: Obama To Pitch Lower Corporate Tax Rate Sometime In The Future

Political Clown Parade: Imagine If This Were You
Politics et al: Gates of Vienna: No Personal Freedom in Islam

Political Realities: Political Contraception and Religious Liberty

Proof Positive: Elizabeth Emken for US Senate
Randy's Roundtable: The Gospel According To Obama

Right Klik: Social Conservatives vs. Libertarians…

Right Truth: CHRISTIAN PURGE – The Obama Factor (Part One)

rjjrdq's America II: GOP Targets Illegal Alien Tax Credits

Robbing America: The 'Occupy' secrets of immortality

Say Anything Blog: California Court Rules That Gun Ownership Is Immoral

Spellchek: The State of the Police State
teresamerica: No Good Deed Goes Unpunished — Screw You Fake Catholics At Vox Nova

That Mr. G Guy's Blog: Breitbart Says Libertarians And Conservatives Need To Unite Forces

THE ASTUTE BLOGGERS: Governor Bob McDonnell's speech at CPAC 2012
The Bitter Americans: Hostile Takeover: Obama's Mortgage Crisis Solution
The Camp Of The Saints: Sarah Palin At CPAC 2012: Presidential

The Classic Liberal: YOU are a "Potential Terrorist"

The Country Thinker: Did Ron Paul Sweep Tuesday's Caucuses?

The Daley Gator: West Virginia Democrats gulity of voter fraud that never happens

The Libertarian Patriot: TLP Quik Hits: Maine GOP Shenanigans Give Romney Caucus "Win"

The Lonely Conservative: Nancy Pelosi Calls Commie Van Jones Democrat 'Leader of the Future'

THE OTHER McCAIN: Eagerly Awaited Steven Crowder Video

The Reaganite Republican: Reaganite's Sunday Funnies

THE rightscoop: Sarah Palin interview on Fox News Sunday
The TexasFred Blog: Obama on presidency: 'You get better as time goes on'
TOTUS: Hollywood and "Red River" and "The Sum of All Fears"!
ToBeRIGHT: 8 Ways to Fix The Economy (That Obama Will Never Do)
Virgina Right: ANOTHER BRAVE EUROPEAN CLIMATE CHANGE SKEPTIC!
WARD WORLD: Quotes On Religious Liberty

WESTERN HERO: State Sponsored Suicide

What Would The Founders Think: Perpetual Motion Machine

WyBlog: The bishops weigh in, call Obama's contraception compromise "unacceptable"

Thanks for all the excellent articles and keep up the outstanding work!  Have a great week.
Liberty forever, freedom for all!
Filed under: Uncategorized · Tags: Conservative Blogs, Conservative Links