SENTRY JOURNAL » Uncategorized » Anthony K. "Van" Jones: Why we need to take this man seriously
It was late November 2010 when I first heard of the top-down, bottom-up, inside-out strategy on the Glenn Beck show. At first I really wasn't sure what to think of it.  The Tea Party movement weeks earlier had just demonstrated the political powerhouse it had become by helping retake the House in an historic election.  Every attempt the left made to counter the grassroots movement failed miserably.  It appeared all the signs were pointing in the right direction to take back our country from the radical left and here was Glenn Beck saying not so fast.  Below is the clip from the episode to refresh your memory.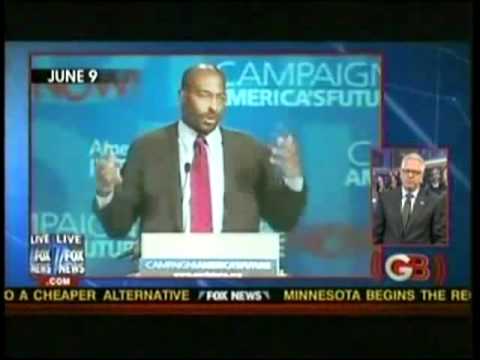 Former Obama green jobs czar, Anthony K. "Van" Jones who stepped down from that position 14 months earlier was talking about a strategy to change America forever.  He called it top-down, bottom-up, inside-out approach and issued a challenge to take care of the bottom-up part.  Since that speech he has been busy doing exactly that.  This past November, courtesy of The Blaze he described what was on the way.
"You're going to see an evolution now as you go from protests, keep the protests, but now expand into politics," Jones said. "And if you thought there was an earthquake in 2010 when the Tea Party moved into politics, wait until this 99 percent movement moves over into politics. You haven't seen anything yet."

Jones said the movement is "going to be recruiting 2,000 candidates to run for office now under this 99 percent banner" as Occupy Wall Street enters "phase two."

"Phase two, you move from anger to answers. You move from pointing out the problem to pointing out the solutions," Jones said. "What you're going to see now is you have the Occupy movement at the center, that's the beating heart."
His new book which was released on 3 April, the anniversary of MLK's assassination he describes how the Rebuild the Dream movement seeks consensus and bottom-up direction through community organizing, "crowd-sourcing," online petitions, digital projects and conferences. outlines a strategy.   So as you can see he's keeping his promise by taking care of the bottom-up part.  He's doing this through what is now referred to as the 99 percent movement or the Occupy movement.  He's a community agitator peddling his snake oil to the ignorant and this is what makes him so dangerous.  The ignorant know not what they do because what they know, what they have been taught is the absolute antithesis of liberty and freedom.  Additionally he examines what can be learned from the Tea Party successes and how it can be used to help the OWS movement achieve its goals.
In the final part of his book he outlines his 10-point Contract for the American Dream.  I went to his website and the Huffington Post and let me tell you it looks like portions of it have been pulled from the communist manifesto, repackaged to sound patriotic, and is now being resold as something new and exciting.  There's nothing new about it.  It's the same failed Marxist ideas of the past.  Below is his 10-point contract.
This past week Van Jones and his Rebuild the American Dream movement have been organizing for another Occupy round coming on 17 April 2012.  In email sent out on 6 April they stated the following;
The 99% movement is about to have its second act. We're gonna prove that we meant it and we're not going away. This Spring, the 99% will take on corporate power, Wall Street greed, and the political corruption of the 1%.

But first, we prepare — in a big way. There will be a truly unprecedented series of trainings throughout the country, where 100,000 Americans will get ready for this next phase. The trainings will happen in homes, on campuses, in places of worship, and in public spaces. There are already over 900 trainings scheduled all over the country. And they start Monday.
So what does this all mean?  Stepping back I looked at it in its totality and I can definitely see where there will be an opportunity in the near future for Van Jones and Company to say I told you so.  Here's why.  I believe America heading towards a financial cliff that just might end up collapsing our economy.  We have refused to get our spending under control, reduce our debt, we are monetizing our debt and in-turn destroying the buying power of each and every American and very soon these things are going reach a tipping point.  This carefree manner in which we are spending money is going to run head on into the law of economics and when it does it's going to sting.  When it happens many of the ignorant will be blindsided and will not understand that it was the government's policies that caused this mess.  To illustrate this we can use as an example ignorance in understanding why gas prices are so high.  A number of people think the reason for high gas prices falls squarely on the shoulders of the big bad oil companies' when in reality the major cause behind this crisis is the federal government's massive printing of money which has devalued our dollar in-turn weakening our buying power.  And because our buying power is weaker the cost of everything is on the rise with no ceiling in sight.  But for some reason people can't wrap their brains around this.  Instead they drink the President's kool aid about oil subsidies and those evil rich guys.  Van Jones is a smart guy and knows that economic turmoil is coming and he also knows timing is everything.  Below is one more clip of Beck from a few days ago.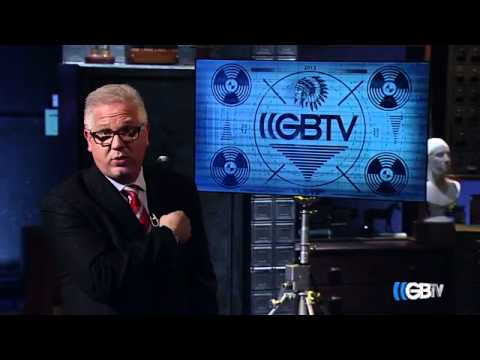 Just the other day we heard the President pretty much say that the free market doesn't work.  Of course it doesn't work Mr. President when it's over-regulated.  It can't correct itself.   This is why we need to free up the free market by deregulating it.  If we choose to ignore the warning signs nothing will prevent what's coming in the near future, and people like Van Jones are just waiting in the wings to legitimize his cause and step in to right America's course. This is why we need to take this man seriously. Nature abhors a vacuum and Van Jones is more than willing to fill America's when it all comes crashing down.  And it doesn't take a degree in economics to know what's on the horizon.  Think about it.
Liberty forever, freedom for all!
Filed under: Uncategorized · Tags: #occupy, 99 percent, Economic Collapse, Glenn Beck, OWS, Rebuild the American Dream, Van Jones, Video