SENTRY JOURNAL » Uncategorized » Teeing it Up: A Round at the LINK (Ted Nugent Edition)
It was another busy week in the news cycle.  From the final flight of the Discovery on the back of a Boeing Jumbo 747 jet from Kennedy Space Center in Florida to Washington D.C. to the Secret Service sex scandal.  The most interesting story of the week in my opinion was Ted Nugent's comments at the annual NRA conference.  I watched the video and to be honest I really didn't find anything controversial or offensive about his comments.  This is a man who got caught up in the moment and said a few things in defense of our constitution and our liberties that raised the eyebrows of many on the left and the Secret Service.  He did not issue a direct threat towards President Obama or anyone else in Washington D.C.  And the language he used was less inflammatory than the language our friends on the left used on a daily basis when George Bush was President.  Heck it's far less inflammatory than the language used by Nation Of Islam's Leader Louis Farrakhan last Saturday when he said, "people will kill their leaders in a few days."  And as far as I can tell, Louis Farrakhan has yet to be interviewed by the Secret Service; it's the height of hypocrisy.  You see as reprehensible as I find Mr. Farrakhan's language it's political speech and political speech can get nasty and ugly because ideologies tend to be polar opposite.  It's also protected by the first amendment.
Many of us have written articles about how this administration is so corrupt.  We have written about how this administration and our elected officials have ignored our constitution.  We have called for the impeachment of President Obama.  We have called President Obama a tyrant and expressed our willingness to do whatever it takes to make him a one term President.  This is political speech; speech that is at least for now protected by the first amendment.  If our right to call out our elected officials when we feel they're wasting taxpayer dollars or ignoring the constitution is constantly scrutinized and each word examined under a microscope, then what kind of nation have we become?  Certainly not the nation our Founding Fathers envisioned.  They believed robust debate and freedom of speech were essential components in the process of self-governance.  They believed that we the people had the final say in matters and that the right of the people to peaceably assemble, and to petition the government for a redress of grievances without fear of reprisal was paramount in a free society.  This is why they made it the very first amendment in our constitution.  Check out the below video and ask yourself if Ted Nugent's comments about our current state of affairs in America and about our government is incorrect.  Has government been ignoring the constitution?  Has there been an unprecedented amount of corruption with this administration?  So who is really breaking the law here?  Is it a man exercising his first amendment rights that are protected by our constitution or is it an administration that violates the constitution on a daily basis and authorizes the running of American sold guns across the Mexican border leading to the death of an American citizen?
The answer is obvious to me.  One is violating the law and the other is not.  Mr. Nugent's lawful comments earned him an interview with the Secret Service and forced a cancellation of his concert at Fort Knox Army base.  President Obama's unconstitutional actions of recess appointments while congress was in pro-forma session and the signing of the NDAA which has a provision to detain American citizens indefinitely without due process have been for the most part ignored.  What kind of nation have we become when this is now the norm?  The answer is a nation in decline.  On to the links.
Below are links to some great articles by conservative bloggers who are fighting each day to get the truth out and save America.  Please take the time to check them out and hit their tip jars if they have them.  So tee it up and enjoy another SENTRY JOURNAL round at the LINKs.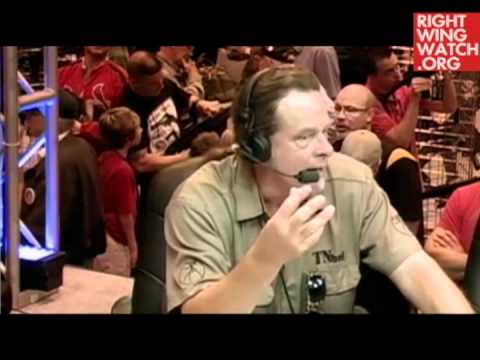 A Conservative Teacher: Earth Day- Is it Just One Big Communsit Plot?

Ace of Spades: Orrin Hatch to Face Primary Opponent

Adrienne's Corner: If I wanted America to fail…

America's Chronicle: White House Press Briefings – An American Disgrace
American Glob: Arguing With Liberals…

American Perspective: How to defeat political islam, video
America's Watchtower: Gunrunner: Did the main target of Fast and Furious kill Brian Terry?

ARRA News Service: Senate Democrats Refuse To Allow A Budget

Atlas Shrugs: Boycott Best Buy: Sponsors Hamas-CAIR's Annual Banquet

Be Sure You're RIGHT, Then Go Ahead: Free Range Communism
Blog de KingShamus: Insanely High Gas Prices Got You Down?

Bread upon the Waters: Friday Flashback: Saul Alinsky & Al Capone's Mob

BUNKERVILLE: Obama brags about going around Congress

Capitol Commentary: The Eight Ways Obama & Democrats Will Wage War Before the Election
Catholibertarian: Zo Debunks Meme that Conservatives are Agents of Censorship

COMMON CENTS: Perfect Game!

Conservative Hideout 2.0: Is Occupy a Microcosm of Their Proposed Society? Bugs Infest Occupy
Conservatives on Fire: "What if people in our government really are revolutionaries who want to bring down…

Courage In America: Why we can't go back to sky-high, 1950s tax rates — By James Pethokoukis

Doug Ross@Journal: The One Graphic You Need to See for 2012

EYE OF POLYPHEMUS: Formspring Question #399–Senatorial Crystal Ball Edition
Freedom's Lighthouse: Romney: Under Barack Obama, "Median Income in America has dropped by 10%"
J O S H U A P U N D I T: Uhhhh…Happy Earth Day

Laughing Conservative: Iran clones Obama

Le·gal In·sur·rec·tion: When Richard Mourdock stood tall for private property rights

Libertarian Republican: Republican for Congress in NC-CD 8 questions Obama's birth certificate

Liberty At Stake: What Ted Nugent and Jim Treacher Teach Us
Maggie's Notebook: Tony West John Walker Lindh Al Qaeda Attorney: No. 3 at DOJ
Manhattan Infidel: My Exclusive Interview with President Barack Obama's Dog
Mind Numbed Robot: R.I.P. Levon Helm

Moonbattery: Barbara Boxer Proclaims That All Self-Respecting Human Beings Should Vote for Obama

Motorcitytimes: Happy Earth Day to all Communists, Progressives, Eco-Warriors, Leftists and Democrats…
NoOneOfAnyImport: Feminism and Politics

Nuke's: What about Tarzan movies? (nsfw)

Pirate's Cove: UN Pushing For Massive Wealth Redistribution For "Green" Crap

Political Clown Parade: No Greek Columns For You This Time Buddy

Politics et al: Dems Losing Faith in Obama? – Democrats – Fox Nation
Political Realities: Office of Financial Research – An Unconstitutional Agency

Proof Positive: Happy Lenin's Birthday Earth Day!
Randy's Roundtable: Democrats Jumping Ship?

Right Klik: The Tea Party is Not Dead

Right Truth: What Democrats Really Think Of Women
Rjjrdq's America II: Global Warming Fraudsters Grasping At Straws
Say Anything Blog: Drones Over North Dakota
Spellchek: Every 80 minutes another American veteran commits suicide
teresamerica: Paul Ryan, His Faith, Subsidiarity, and the Federal Budget

That Mr. G Guy's Blog: Reagan Vs Obama On Benefits Of Socialism…Video

THE ASTUTE BLOGGERS: IDIOT TOM FRIEDMAN ONCE AGAIN ARGUES IN FAVOR OF TYRANNY
The Bitter Americans: Shane's Top 10 Useful and Inspiring Websites
The Camp Of The Saints: Yeah…Yeah, Old Mitch Would Have Been A Great Choice As Nominee

The Classic Liberal:Amber Lancaster and State Oppression
The Country Thinker: The Case for Self-​​Government
The Daley Gator: Stratfor Emails Show Democrats Stuffed Ballot Boxes In Ohio And Pennsylvania…

The Libertarian Patriot: GOP Elite To Tea Party: You've Served You Purpose, Now Go Away

The Lonely Conservative: Reporter With Question on Fast and Furious Referred to Media Matters

THE OTHER McCAIN: Little Green Sheep: A Telling Update
The Reaganite Republican: Reaganite's Sunday Funnies

THE rightscoop: Taxpayers are indirectly funding assault on ALEC
The TexasFred Blog: Bank of America to gun company: Find another bank
Theo Spark: Cartoon Round Up….
Thomas Jefferson Club Blog: Obama's "Soft" Power Has Failed
TOTUS: The Biggest Threat to The Constitution is "We the People"
Virgina Right: I CAN CONFIRM VICTORY in WESTCHESTER COUNTY! THEY Are OUT of ICLEI!

WARD WORLD: Kirsten Powers Says Dems Wrong On Voter ID Laws

WESTERN HERO: Government-Sponsored Inequality

WyBlog: Caldwell Board of Ed moves to exclude home-schoolers from athletic programs

Thanks for the outstanding articles and keep the heat on.  Have a great week.
Liberty forever, freedom for all!
Filed under: Uncategorized · Tags: Conservative Blogs, Conservative Links, freedom of speech, Ted Nugen