SENTRY JOURNAL » Uncategorized » Will drones be used to spy on American citizens?
May 16th, 2012 | 15 Comments
Statists have been floating the idea about flying unmanned drones over U.S. cities in the name of safety and security for quite some time now.  My guess is like most unconstitutional ideas, they throw the idea out there and look to see how the citizens respond.  It's beginning to gain momentum because most Americans have their heads buried in the sand in regards to this privacy issue.  Well folks it's time for Americans to pull their heads out and contact their elected representative on both the national and local level.
Drones have been successfully used by our military on the battlefield to hunt down and kill the enemies of America; however they have no place in the skies over America illegally spying on our citizens.  First off the constitution of the United States doesn't permit it.  Our government is not permitted to harass us in this manner and looks as if that is exactly what the aim to do.  They're going to package it up and present it in a manner so that it will appear that any sensible citizen would be in favor of it.  They will tell you that drones will help hunt down dangerous criminals and find missing or abducted children.  Who could possibly be against such things?  I'll tell you who…me; especially when privacy and liberty will be sacrificed in the name of this so-called security.
Charles Krauthammer, who I consider to be one of the most reasonable political analyst out there weighs in on the debate in the below clip.
When Mr. Krauthammer comes out against this we need to pay attention.  He tends to walk on the right side of the political road but he's not what the left would call extreme.
Below is another clip of our favorite judge weighing in on the same issue.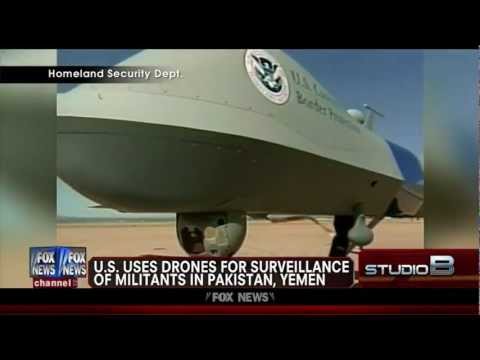 Like the judge said, the defense department cannot engage in this kind of activity on U.S. soil without an Executive Order.  Where is outrage from the citizenry and our elected officials that this unconstitutional idea is being promoted?  We hear absolutely nothing as more and more of our liberties are threatened.  This is the sad state of affairs we are in as a nation.  And maybe Shepard Smith framed it best when he said, "Should we just throw out the whole constitution…should we be operating by a new set of rules?"  That's exactly what they have been trying do for the last 20 years Mr. Smith.  Welcome to the conversation.
Liberty forever, freedom for all!
Filed under: Uncategorized · Tags: American citizens, Charles Krauthammer, Drones, Judge Napolitano, military, Spying, unconstitutional, Video
Ronald Reagan on Universal Healthcare
Categories