SENTRY JOURNAL » Uncategorized » North Dakota Measure 2: Property Tax Revolution
On June 12th North Dakotans will go to the polls and have the chance to make history.  Constitutional measure 2, elimination of property taxes and replacement of lost revenue will be on the ballot.  North Dakotans will have an opportunity to decide whether they want the continued regulation of their lives through a tax on their property or they want to be free.  It's really that simple.  There are big government forces out there who are trying to convince the voters that the world will come to an end if these shackles are discarded.  They are telling the people that if measure 2 passes they will cede local control to the state, forcing cities to beg the state for crucial funding.  To that I say balderdash!  The new wording in the constitution will require the state to use revenues obtained from proceeds of state sales taxes, individual and corporate income taxes, oil and gas production and extraction taxes, tobacco taxes, lottery revenues, financial institutions taxes, and other state resources to replace the lost property tax revenue.  Below is the wording on the ballot.
Initiated Constitutional Measure No. 2
This initiated constitutional measure would amend sections 1, 4, 14, 15, and 16 of Article X of
the North Dakota Constitution and repeal sections 5, 6, 7, 9, and 10 of that same article,
eliminating property taxes, poll taxes, and acreage taxes, effective January 1, 2012. The
measure would require the Legislative Assembly to replace lost revenue to cities, counties,
townships, school districts, and other political subdivisions with allocations of various state-level
taxes and other revenues, without restrictions on how these revenues may be spent by the
political subdivisions.
Empower The Taxpayer is the organization responsible for getting measure 2 on the ballot.  If you have some time check out the below video they made promoting measure 2.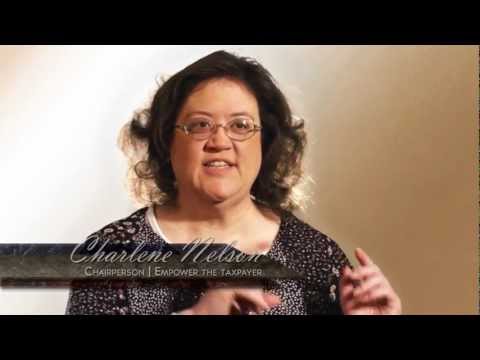 State legislators are beginning to feel the heat.  They are proposing a number of measures to reduce the amount of property taxes across the board.  I say it's time to take control of the issue and eliminate them completely.  The founders believed property rights were unalienable rights; rights that each of us were born with.  I have always promoted the notion that taxes on personal income is a means in which the government can tax our personal property and regulate our lives.  The same holds true for property taxes.  Does a person really own their property if the government can seize it for not paying the rent (property taxes).  The answer is no.  I hope measure 2 passes.  If it does not only will it be a win for North Dakotans, it will be a win for liberty.
  Liberty forever, freedom for all!
Filed under: Uncategorized · Tags: June 12, liberty, Measure 2, North Dakota, Property Taxes, State, vote