SENTRY JOURNAL » Uncategorized » D-Day Remembered: President Reagan's speech at Normandy
Ronald Reagan was indeed the great communicator.  In 1984 Ronald Reagan gave an outstanding speech in Normandy, France commemorating the 40th anniversary of the D-Day landings.  Below is a clip of that speech.  Please take the time to view it as we all remember the men who fought and died for our liberties and freedom on that day in June 1944.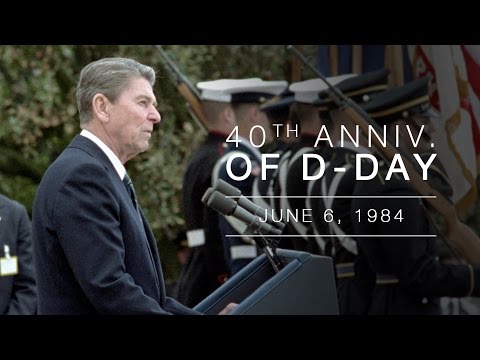 We are free today because such men lived.  Thank you and God Bless America.
Liberty forever, freedom for all!
.
Filed under: Uncategorized · Tags: 6 June 1944, D-Day, France, Normandy, Ronald Reagan, Video