SENTRY JOURNAL » Uncategorized » Teeing it up: A Round at the LINKs (Ben Franklin Edition)
On this day in 1752 Benjamin Franklin ventured out with his kite in hand and flew it during a thunderstorm.  His goal was not to discover electricity but to demonstrate the electrical nature of lightning.  His experiment was successful.  His kite was struck by lightning and an electrical charge was captured in a Leyden jar.  Ben Franklin had been interested in the nature of electricity since the 1740s.  His understanding of electricity and the electrical nature of lightning led to him inventing the lightning rod.  So today I tip my hat to the man who didn't know when to come in from the rain.  Now on to the links.
 Below are some links to some outstanding articles by the best conservative bloggers in the world!  Please take a few minutes out of your day to visit their sites and hit their tip jars if they have them.  These are the good people who work hard to bring you the stories ignored by the liberal media.  So tee it up and enjoy another SENTRY JOURNAL round at the links.
A Conservative Teacher: Is the Perfect Government for the US Now a Dictatorship?
Ace of Spades: How The Left Abandoned Traditional Notions of Restraint, Reserve, and Self-Mastery…

Adrienne's Corner: Obama: dazed, confused, meandering, and stuttering…

America's Chronicle: There Is Only One Word In The Economic Vocabulary Of Our Administration…
American Glob: GOP Hits Obama In New Ad For Saying The Private Sector Is Doing Fine

American Perspective: Israeli airport security OWNS American palestinian activists
America's Watchtower: Eric Holder claims that emails about Fast and Furious weren't actually about…

ARRA News Service: Putting The REINS On Regulators

Atlas Shrugs: AFDI/SIOA VICTORY! Meadows Club cancels US Caliphate Conference America

Be Sure You're RIGHT, Then Go Ahead: Deconstructing Obama: A Compendium
Blog de KingShamus: Andrew 'Dice' Clay, Lisa Lampanelli and Barack Obama Walk Into A Bar…
Bread upon the Waters: The New Party's Offspring Political Party — Alive and Well

Breitbart: 'New Party' Literature Suggests Obama Paid Dues to Join

BUNKERVILLE: Obama's Civilian National Security Force

Capitol Commentary: ObamaNation: Wisconsin Edition
Catholibertarian: Serenity Prayer: For Every Day & Especially Tough Times

Conservative Hideout 2.0: Top 400 Wage Earners Paid More in Taxes Than the Bottom Half!

Conservatives on Fire: Regulatory Capture
COMMON CENTS: Lanny Davis blasts the Obama Administration
Doug Ross@Journal: We are now watching the Democrat Party implode, right before our eyes
Elephants in the Blue Grass: Rand Paul Would Be a Good VP Pick
EYE OF POLYPHEMUS: Barack Obama: "The Private Sector is Doing Fine"

Hot Air: Billionaire to bankroll pro-gay GOP PAC

Innominatus: Just don't look behind it

J O S H U A P U N D I T: Must See Video: Obama And Israel: The Undermining Of An Historic Relationship

Laughing Conservative: What historians think of Obama

Le·gal In·sur·rec·tion:  They make it up on volume

Libertarian Republican: MALI: Libertarian rebel group formed, vows to overthrow Islamists

Liberty At Stake: Stick a Fork in Him, He's Done
Maggie's Notebook: There Will Be No Zombie Apocalypse
Manhattan Infidel: The Wisconsin Recall: A Postmortem
Mind Numbed Robot: Saturday Music Break – Phil Pritchett & The Full Band

Moonbattery: A Wink, a Nod, and a Dead Little Girl

Motorcitytimes: Alabama, Agenda 21, Tombstone Arizona, Spotted Owls and Acronym Hell
NoOneOfAnyImport: Official Notice of Extremely Intermittent Blogging
NUKE'S: Amazing Courage and Bravery. 68th anniversary of D-Day
Pirate's Cove: Coney Island Principal Bans Lee Greenwood's "God Bless The USA"
Political Clown Parade: Right Jabs For June 10, 2012

Politics et al: Charles Hugh Smith: Is Capitalism Incompatible with Democracy?
Political Realities: Scott Walker 2, Union Bosses 0

Proof Positive: A Tale of Two Queens
Randy's Roundtable: Obama Needs A Translator To Speak To The Private Sector

Right Klik: Conservative Bloggers Stand up to Left Wing Intimidation Efforts

Right Truth: Jihad through the political process is preferred

Rjjrdq's America II: DOJ Defends Voter Fraud In Florida
Say Anything Blog: High Taxes Create Black Markets: 42% Of Cigarettes Sold In New York Are Illegal

teresamerica: Bill Press called our National Anthem an 'abomination'

That Mr. G Guy's Blog: Obama just caught in big lie?

THE ASTUTE BLOGGERS: OBAMA IS NOT DOING FINE
The Bitter Americans: Ron Paul Passes on Saving the Lives of Babies
The Camp Of The Saints: L'Audace: I Will Not Be Silent Today

The Classic Liberal: Why Everyone Hates Republicans
The Country Thinker: Paul Krugman's Bizarre Parallel Universe
The Daley Gator: When President Obama loses the Washington Post…..
The Libertarian Patriot: Video – Penny Freeman, Former Staffer In Tears Over Ron Paul Betrayals
The Lonely Conservative: 70 Members of Congress to Call for Investigation Into the SWATting…

THE OTHER McCAIN: 'Why In The Hell Is Eric Holder Still Attorney General?'

The Reaganite Republican:  NATIONAL DAY OF BLOGGER SILENCE

THE rightscoop: Fox News Poll: Who do most members of the media want to win the election?
The TexasFred Blog: Seattle police chief testifies before City Council panel on city's violence

Theo Spark: Conservatives Push Back Against Left-Wing Harassment and Intimidation
Thomas Jefferson Club Blog: Ignoring D-Day

TOTUS: Hyperinflation and the Dollar
Virgina Right: GOVERNOR BOBBY JINDAL on EDUCATIONAL CHOICE

WARD WORLD: You Are Not Special Commencement Speech from Wellesley High School
What Would The Founders Think: Spotted Owl or Red Herring?

WESTERN HERO: Sunday Breakfast Burrito

WyBlog: Obama: The private sector is fine, to fix the economy we need more government!

Zilla of the Resistance: Silent Like a Carpet Bombing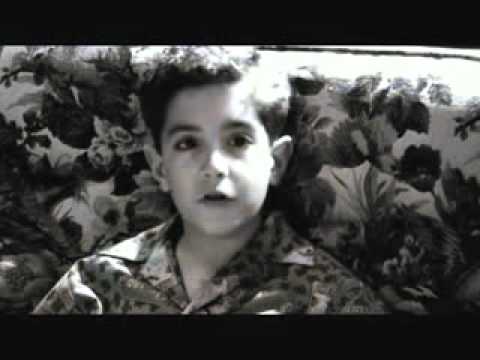 I had to include the above clip because it's so funny.  Thanks for all the great articles and keep up the good work.  You guys are the heat!
Liberty forever, freedom for all!
Filed under: Uncategorized · Tags: Ben Frankin, Conservative Blogs, Conservative Links