SENTRY JOURNAL » Uncategorized » Teeing it up: A Round at the LINKs (Role of government edition)
Since the very beginnings of our nation there were those who believed the government should play a large in our lives and those who believed government's role should be as little as possible.  Today we're having the same debate with a different set of players.  There are forces on both the left and right who believe government should play a larger role in our lives.  They believe we need to be cared for like helpless children.  That we cannot be trusted to make our own choices because our choices may contradict how the government wants us to choose.  That only government knows what's best for us.  And the sad thing is many of our fellow citizens have unknowingly helped them achieve their goals.  These are the citizens who cannot grasp any understanding about liberty, freedom and the constitution so they have willingly surrendered there liberties for some false notion of a utopia crafted by federal masters.  They have been conditioned their entire lives to view government as a benevolent force that is here to right the wrongs of capitalism, shelter the homeless, rein in the excesses of society, protect the environment, punish those who succeed with a progressive tax system, help those who cannot help themselves and make healthcare decision that should be between a doctor and their patient.  In truth they are nothing more than nationalists who desire an all powerful national government.
On the other side of the coin you have those who believe that government expansion into our lives should not only be halted but that government in itself should be massively reduced in size.  They are tired of being told what they can and cannot do.  They are tired of having their liberties infringed upon.  They are tired of all the regulation, all the rules imposed on them by a detached from the people group of elitists in Washington D.C.  They are tired of seeing the constitution being ignored by the people they entrusted to support and defend it.  They are tired of being lied to by one politician after another.  They understand the meaning of liberty and are selfish with it.
This election isn't about Democrats or Republicans; it's about the role we want government to play in our lives.  Do we want a government that continues to expand and become more intrusive in our lives or do we a government that contracts with less intervention in our lives.  If you vote for a candidate who has a record of voting on measures and bills that expands the role of government in our lives than you siding with the forces who believe we need to be cared for like helpless children.  If you are voting for a candidate who has a record of reducing the role that government plays in our lives you are side with the forces who side with the individual and liberty.  It's not rocket science.  It's really that simple.  Now on to the links.
Below are links to some great articles from conservative bloggers.  Please take a few moments to hit them and then hit their tip jars if they have them.  These fine people work hard each day to bring you the truth and expose the lies of the left.  So tee it up and enjoy another SENTRY JOURNAL round at the LINKs!
A Conservative Teacher: President Obama's Greatest Accomplishments (1-10) are mostly Unconstitutional
Ace of Spades: CNN's Expert on Separation of Powers & Executive Privilege Engages In Furious Debate

Adrienne's Corner: More Trey Gowdy to brighten your Sunday…

America's Chronicle: Why Is Nancy Pelosi Leader of Anybody?
American Glob: HILARIOUS: Obama Campaign Demands Transparency From Mitt Romney

American Perspective: Romney heckles the hecklers. HA! Take that, lefties!
America's Watchtower: Did the White House create a lobbying group to pay David Axelrod's company…
ARRA News Service: What Makes Americans Different?
Atlas Shrugs: SRO In Defense of Freedom: Ex-Muslims Finally Heard
Be Sure You're RIGHT, Then Go Ahead: Sweating Your Fair Share

Blog de KingShamus: Executive Privilege, Executive Leakage
Breitbart: Obama Campaign E-Mail: 'We're Falling Behind'

BUNKERVILLE: 'Joe the Plumber' gun ad tells it like it is
Capitol Commentary: Fast and Furious: Why We Think Obama's Goose Is Cooked
Catholibertarian: Church Militant TV: Who Am I? What Am I?

Conservative Hideout 2.0: Obama: Forget About you, Donate to ME!
Conservatives on Fire: World Enemy No. 1 _ Maurice Strong?
COMMON CENTS: John Stossel's Fox News Special "The Battle for the Future"
Courage in America: China Stats Even Shakier Than Thought?
Doug Ross@Journal: Eric Holder's Trail of Tears
Elephants in the Blue Grass: NRO: Rand an " Important" Romney Ally, possible Veep
EYE OF POLYPHEMUS: The Imperial President Really Gets Us

Feed Your ADHD: Genius Barack Obama: The U.S. Needs "Bottom-up Economics"

Freedom's Lighthouse: Rubio, Ryan, Portman, Jindal Frequently Preferred for Romney VP by "GOP…
Fuzzy Logic: Open Letter to Mitt Romney and (Other) Establishment GOP
Hot Air: Missing the point on Fast and Furious
J O S H U A P U N D I T: The President As Huckster

Laughing Conservative: Barack Obama's Sunday Diary

Le·gal In·sur·rec·tion: Elizabeth Warren goes Alinsky on Cherokee women

Libertarian Republican: The enemy is right here in the United States

Liberty At Stake: Weekly Status Report
Maggie's Notebook:  Fast and Furious vs Wide Receiver: Holder Denies Connection to Wide Receiver

Manhattan Infidel: The Gospel of Barack Obama (Part XXI)
Mind Numbed Robot: The Most Arrogant Man In The World

Moonbattery: The Empowered Man

Motorcitytimes: According to latest green "logic" all roads lead to no electricity
NUKE'S: The Sandusky Serenade

Pirate's Cove:Typical Liberals Show Typical Liberal Class At White House Event 
Politics et al:  America's Plan to Cut Carbon: Frack Now | Via Meadia
Political Clown Parade: Obama Re-Election Campaign: All Your Wedding Presents Are Belong To Us

Political Realities: Richard Griffin – Former Union Lawyer Appointed To The NLRB

Proof Positive: "Follow the Ideology" -Bill Whittle on Fast and FUBAR
Randy's Roundtable: Voter ID Laws And Idiot Liberals

Right Klik: Secrecy or Stupidity? Lawmakers Mum on ObamaCare Contingency Plans

Right Truth: Dems Admit Obama's Not Eligible

Rjjrdq's America II: Full Amnesty Already In Effect
Say Anything Blog: Post Measure 2 Property Tax Debate Seems To Be More Finger Pointing Than Solutions

teresamerica: Most Corrupt States in America

That Mr. G Guy's Blog: Know Thine Enemy…#Liberals #Neal Rauhauser

THE ASTUTE BLOGGERS: OF COURSE, NYTIMES PRAISES MSNBC HOST WHO ATTACKED VETERANS…
The Bitter Americans: Emporer in Chief
The Camp Of The Saints: Executive Sacrilege

The Classic Liberal: Classic Liberal Blog Update
The Country Thinker: Electronic Medical Records: The Latest American Health Care Débâcle
The Daley Gator: Of miscreant Leftists and their nefarious deeds
The Libertarian Patriot: Phoenix Boy, 14, Shoots Armed Intruder
The Lonely Conservative: Obama Waits For Obamacare Ruling With Bated Breath

THE OTHER McCAIN: E-Mails Expose MSNBC Host's Involvement in #StopRush Boycott

The Reaganite Republican: Reaganite's Sunday Funnies

THE rightscoop: CNN: Islamic terrorist met with top Obama admin. officials at the White House
The TexasFred Blog: Obama to Hispanics on immigrants: I see my kids

Theo Spark: Miracle of Israel – Land Of Promise
Thomas Jefferson Club Blog: Europe Chooses Vacation to Battle Crisis
ToBeRight: Is Barack Obama Stupid, Evil, Inept or Brilliant?

TOTUS: The Most Arrogant Man in the World
Virgina Right: LET'S TRY OUT a NEW IDEA: POLS: PROTECTORS of LIBERTY and SOVEREIGNTY

WARD WORLD: CBS REPORTS!!!: ATF used "Fast and Furious" to make the case for gun regulations

What Would The Founders Think: The Rule Of Law

WESTERN HERO: Liberal Talking Points, and Other Amusements

WyBlog: Fortnight For Freedom: what it means, and why it's important to all of us

Zilla of the Resistance: It's Just How I Am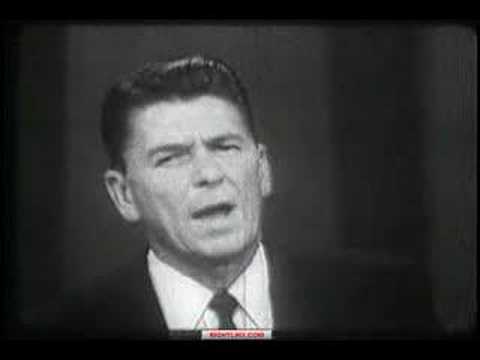 Ronald Reagan's time for choosing speech was one of the greatest speeches ever.  These are things we need to be thinking about when we step into the voting booth this November.  We have a choice and with that choice we must decide what role do we want government to play in our lives.  Thanks for all the outstanding articles.  As always you guys are the heat.  Have a great week.
Liberty forever, freedom for all!
Filed under: Uncategorized · Tags: conservative blog, Conservative Links