SENTRY JOURNAL » Uncategorized » Obamacare…What Now?
Today's message from John Roberts, whether intentional or not, is clear and it might be fortunate for lovers of liberty in this nation.  That message is this – Congress can legislate this "tax" and if you don't like it, then vote accordingly.  Ironically, the power of Roberts' punt is where conservatives have wanted it for a long while, not in the Court, but in the hands of the people.
Remember, elections have consequences and that consequential pendulum swings both ways.  If the Court won't hold its end of the bargain on limiting the Fed, then we must force the Legislative to do so through the election process.  Today's ruling draws a clear line in the sand with regards to liberty – you can stay the course and turn more of your lives over to a few in Washington or you can limit their power.  There's not much to convolute that message in the minds of the people.
The weak link in this whole mess is what also holds the greatest potential.  If the people don't properly understand this issue, or worse, apathetically ignore it, then we will fail as a nation.  We will accept that Congress has the power to tax the American people for the sake of a system, not the sake of a government.  In fact, it forces you to either buy into the government health care OR to give that money to a private health insurance company.  That essentially means that the fed now has the power to tell you not only that you have to buy a commodity, but that you have to either pay them or a private business.
Over the past decade this mentality has been crammed down our throats.  Our taxes have been used to pay for failed banks, and failed industries (auto, green, etc.).  Those funds all came out of general funds; now the courts have ruled that Congress can levy a tax for a specific industry.  Today that industry is health care insurance…but what will it be tomorrow?
Health care is a now the highest subsidized commodity in the nation, specifically funded by legislation, and the first "right", as the left has sold it, that is forced upon us both in principle and (most alarming) by monetary means.  Bill Whittle explains it best.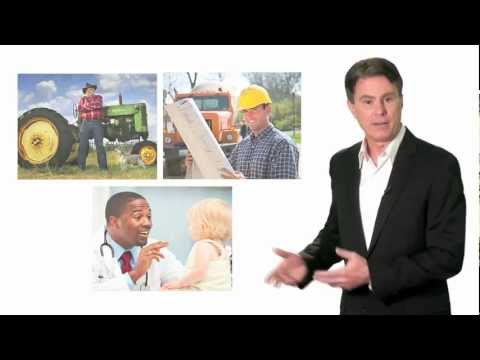 Many will assume this will hurt the President in November.  That is likely…but what matters more is that we understand the principles of liberty and, if understood, get others to understand them as well.  Will the people endure?  Part of me is holding out hope for an 18th century French mentality, but there's a haunting whisper in the back of my mind that sounds a lot like Bonaparte.
Filed under: Uncategorized