SENTRY JOURNAL » Uncategorized » Teeing it up: A Round at the LINKs (History Edition)
Well it's now three weeks our from what I believe is the most important election in America's history.  I decided a few months ago to pursue my Masters Degree in American history because I believe it will be one of the key ingredients in the recipe for getting our country back on track.  I was listening to the Glenn Beck radio show on Friday and they were playing a mock game where they asked people four basic questions about America and the election.  Their responses were sad and was the fodder that Beck and his crew used as comic relief for their show.  Everyone had a great time making fun of how ignorant these people were but as I listened I couldn't help but feel very sorry for them. We have a problem in America with people not knowing our history and it runs deeper than by simply saying our public educational system has failed us.  It's much more complex than a lack of parent involvement in reviewing what kind of history is being taught to our children.  If you don't know your nation's rich history how can you identify and correct the problem when the teachings stray off coarse.  How can you recognize when someone has revised the history in your child's book.  The answer is you cannot.  And this is my greatest concern.
Our children are not being exposed to the philosophies of John Locke or Montesquieu; philosophies that greatly influenced our founding fathers.  They're not being introduced to the writings of Thomas Paine or Thomas Jefferson and allowed to critically think about liberty and the role of government.  By the time they finish high school in terms of American History or American Government they don't have a solid foundation.  They have a better grasp on European History than our own.  When they get to college they are globs of clay in the historical and ideological sense ready to be molded by some pro-Marxist professor who demonizes liberty and promotes tyranny.  And because parents are just as clueless about our history they cannot recognize that their children are being deprived of a great story about America.  Take a few minutes to check out the below video.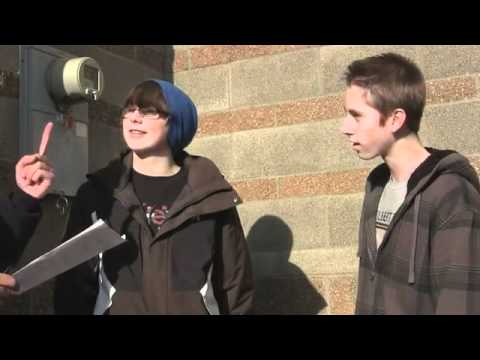 This is how it has been playing out for the 50 years and over time it has gotten worse,  If you don't believe me just look at your child's social studies book.  Take the time to review what they're being taught and then do your own homework to see if there is something missing something or if they're being taught a revised version of our history.  You just might surprised at what you find.  Most of what I've learned about American History wasn't taught to me in school.  Most of what I learned was through my own efforts.  So don't tell me it can't be done.   I made the time in my busy schedule to learn about America because I wanted to improve my understanding of it.  What I discovered is that our children are being deprived of a great American story and unless we change this, colleges will continue to churn out little Marxists.  Only when our children are armed with knowledge of our history and have a solid understanding of liberty will they be able to challenge the teachings of college professors promoting Marxism.  I want to be part of the solution to this problem so this is why I have decide to forgo my MBA and go after a Masters in American History.  Yes I could make more money with an MBA.  Yes I would be more promotable with an MBA.  Sometimes though its not about money, it's about being part of the solution and I choose to be part of the solution.  Now on to the LINKs.
Below are links to outstanding conservative/libertarian articles.  Please take a few moments out of your day to check them out.  When you stop by, hit their tip jars if they have them because these good folks work hard every day to cut through the liberal spin and bring you the truth. So tee it up and enjoy another SENTRY JOURNAL round at the LINKs.
A Conservative Teacher: The Farce of the Vice-President Debate: My Notes
Ace of Spades: Pollsters: 1/5 of Ohio Vote Already In! Me: Bull

Adrienne's Corner: Autumn is truly here…

America's Chronicle: Why The Vice-Presidential Debate Will Benefit Romney-Ryan The Most
American Glob: Bill Whittle Visits a Liberal College Campus

American Perspective: Skyfall Trailer – Who can resist a James Bond film?
America's Watchtower: Gunrunner: Fast and Furious whistleblower fired…
ARRA News Service: Obama' Failing Agenda Tour
Atlas Shrugs: What really happened in Benghazi
Blog de KingShamus: Post-Debate Wrap Up
Breitbart: Axelrod Hammered For Blaming Romney For Libya

BUNKERVILLE: Debate 'Moderator Raddatz Visited Biden at His Residence in March
Capitol Commentary: America's Diplomatic Corps Takes the Brunt of It When Democrats…
Conservative Hideout 2.0: Is The American Culture Gone Forever?
Conservatives on Fire: Putin to Obama: Take That Nuclear Arms Treaty and Stuff It!
COMMON CENTS: Who is the abortion extremeist? "Women Speak Out"
Doug Ross@Journal: BENGHAZI-GATE: Did two heroic SEALs ruin Obama's October Surprise?
Elephants in the Blue Grass: Joe Biden is a Mean SOB
EYE OF POLYPHEMUS: Formspring Question #460–Veep Debate Evaluation Edition
Hot Air: Ohio coal miners to Obama: Stop lying
iOwnTheWorld: Who's 'Politicizing' Benghazi?

J O S H U A P U N D I T: What The Reaction To The VP Debate Proves About The Left
Laughing Conservative: Part-time prep for part-time president

Le·gal In·sur·rec·tion: Preview of Presidential Town Hall Debate
Liberty At Stake: Munsters Ticket Takes 2-0 Lead In Big Debate Series
Libertarian Republican: October 14th: State of the Race

Maggie's Notebook: Bill Clinton Gathering Legal Minds to Fix Hillary's Benghazi Mess?
Manhattan Infidel: Three Out of Four MSM Agree: Biden Kicked Butt!
Mind Numbed Robot: Bad Lip Reading the Presidential Debate –

Moonbattery: Five Excellent Reasons to Oppose Obama

Motorcitytimes: No Laughing Matter: A Nuclear Armed Iran Will Double Oil Prices
NUKE'S: It's not islamophobia, it's islamorealism

Pirate's Cove: Obama Continues His "Carbon Pollution" Yammering
Politics et al: Shut up and play nice: How the Western world is limiting free speech

Political Clown Parade: Felix Baumgartner: One Giant Leap For A Man
Political Realities: Obama's Foreign Policy – Stick Our Heads In The Sand

Proof Positive: Barack Obama is "Fighting for You"…Above His Weight Class!
Randy's Roundtable: The American Bird
Right Truth: Shocking Secrets and Verifiable Facts about Barack Obama…
rjjrdq's America II: Biden Self-Destructs, Dems Delighted
Say Anything Blog: Dem Senate Candidate Heidi Heitkamp Now Quoting Republican Talking Points
Spellchek: BLS B***S***?
teresamerica: Firewall with Bill Whittle: Bewitched!

That Mr. G Guy's Blog: Romney's Foreign Policy Speech At VMI
THE ASTUTE BLOGGERS: SPREADING VICIOUS LIES THAT PAINT ROMNEY AS A RACIST
The BLAZE: SNL Spoofs VP Debate: Biden's Interrupting, Ryan's Water Drinking & 'Malarkey'
The Camp Of The Saints: VP Debate Hangover Hangover
The Classic Liberal: War on Freedom with Sarah Carter
The Daley Gator: Is free speech doomed?
The Foundry: Education Savings Accounts: "The Way of the Future"

The Libertarian Patriot: US Foodstamp Usage Rises To New Record High
The Lonely Conservative: Photographer Believes Racist Romney T-Shirt Was Photo-Shopped
THE OTHER McCAIN: Resting Place For Mainstream Media

The Reaganite Republican: Reaganite's Sunday Funnies
THE rightscoop: Obama only cares about power and getting reelected

The TexasFred Blog: Tea Party "Terrorists" Now On U.S. Army Kill List?

Theo Spark: There Are Two Paths
Thomas Jefferson Club Blog: Elite Biden's Sneering Performance
TOTUS: Clint Eastwood Predicted Outcome of VP Debates
Virgina Right: RAND strikes BACK at FELLOW SENATOR LINDSEY GRAHAM for supporting a DEMOCRAT!

WARD WORLD: Please Move The Deer Crossing

What Would The Founders Think: Putting a Label on Barack Obama

WESTERN HERO: Catholicism in the Hands of the People
WyBlog: Remember how Joe Biden blamed the deficit on Bush…
Zilla of the Resistance: Obama Doesn't Have A Big Enough Bus
Thanks for all the great articles.  As always you guys are the heat.  Have a great week!
Liberty forever, freedom for all!
Filed under: Uncategorized · Tags: Conservative Blogs, Conservative Links, History