SENTRY JOURNAL » Uncategorized » The 2nd Presidential Debate in its entirety
Below is the 2nd Presidential debate in it's entirety.  Enjoy.
My only input for now is that Republicans need to do a better job in getting involved in the vetting process of these moderators for future debates.  It was apparent by Candy Crowley's comments back in August about a Romney/Ryan ticket being a "ticket death wish" she was in Team Obama's corner.  That should have been a disqualifying factor for allowing her to moderate this debate.  She validated her support for Obama by allowing the President to gain a time advantage of almost four more minutes during the debate and by bailing him out when Romney questioned the President's Rose Garden comments the day after the attack.  She shut Romney down by telling him that the President indeed called the Benghazi attack an act of terror during that speech and she had the transcripts to prove it.  That is absolutely false.  The truth is Obama used the phrase "acts of terror" in the plural only once during the Rose Garden speech and he used it in a very generalized sense when talking about America.  You can see this in the below video starting at the 4:08 mark.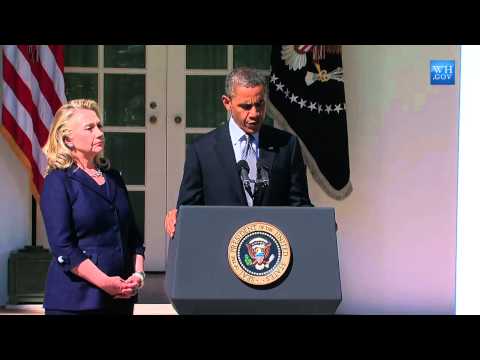 I guess Candy and the President had their facts wrong again.  Checkmate!
Liberty forever, freedom for all!
Filed under: Uncategorized · Tags: obama, Presidential Debate, Romney, Townhall, Video