SENTRY JOURNAL » Uncategorized » Teeing it up: A Round at the LINKs (It's COLD edition)
Well it's COLD  here in North Dakota.  It's so cold here the snowmen are putting on winter coats.  The wind chills today were around -25 degrees.  Where is all that global warming we hear so much about.  I can tell you where it's not.  Any way my linkfest is getting out so late because I got extremely busy today and completely lost track of the time.  So on to the links.
Below are links to articles by conservative bloggers.  Take the time to check them out and while you're there hit their tip jars if they have them.  These fine people work hard to expose the progressive lies and bring you the truth.  So tee it up and enjoy a frigid SENTRY JOURNAL round at the links.
A Conservative Teacher: Obama Called Fascist by Lots of People This Week… could he be fascist?
Ace of Spades: Guns & Hunting Thread
Adrienne's Corner: Bill Whittle: Something uplifting for the weekend…

America's Chronicle: Our "Dumb Democracy": Minimum Wage Laws – Part 11
American Glob: Let's Have Tougher Penalties For Gun Traffickers Says… Eric Holder
American Perspective: Barack's Libya Attacks Algeria and Mali. Europe Next? CNN video
America's Watchtower: Barack Obama nominates one of the men behind Fast and Furious for ATF Director
ARRA News Service: When Government Can't Be Trusted?
Atlas Shrugs: Hitlerian Press: Obama's "the Second Coming"
blogsense-by-barb: No Law, No Freedom
Blog de KingShamus: Conservatives Don't Have To Fix The National Republican Party
Breitbart: Sen. Schumer: NRA Fringe Group, Doesn't Represent Average Gun Owners

BUNKERVILLE: VIDEOS Attorney General Eric Holder Said What About Gun Trafficking?
Catholibertarian: Sen. Rand Paul: Obama Is Not 'King'
Capitol Commentary: Algiers Gas Plant Attack By al Qaeda a Reminder Terror Group Never Went Away
Conservatives on Fire: A Progressive Plan To Care For The Useless?
Conservative Hideout 2.0: King Obama Signs Rights Away Against a Backdrop of Children
COMMON CENTS: "What did you think of LAST NIGHTS Inauguration?"
Doug Ross@Journal: HEADLIGHTS ON ALL DAY TOMORROW
Hot Air: Vilification of NRA going about as well as you'd expect
iOwnTheWorld: Wait, Maybe the Guns Really Are Going Off On Their Own

J O S H U A P U N D I T: Obama's Gun Grab: Liberty In The Crosshairs
Laughing Conservative: Obama's oath

Le·gal In·sur·rec·tion: British MP Daniel Hannan delivers electrifying take down of Occupy

Libertas and Latte: Show this to all of your friends who are confused about "assault weapons"
Liberty At Stake: Demotivational Inauguration 2013
Libertarian Republican: Muslims in UK release Video showing burning of bra poster advertisements

Maggie's Notebook: John Lott on Dianne Feinstein's Assault Weapon Legislation
Manhattan Infidel: Willie Wonka Shuts Down his Chocolate Factory
Moonbattery: Speak Up

Motorcitytimes: Where Have All The (Hollywood) Action Heroes Gone?
NUKE'S: *CRASH**BANG**POW* Original BatMobile Sells For $4.2Million
Pirate's Cove: NY Times Writer Demonizes People With Depression, Wants Their Right To A Gun Taken Away
Politics et al: The GOP's leading voice on foreign affairs says "Yay, Morsi!"
Political Clown Parade: Only Madmen Remain
Political Realities: Guns Across America Rallies Support For 2nd Amendment

Proof Positive: This Was Your Best Shot?
Randy's Roundtable: Guns Across America

Right Truth: They really DO want to take your guns
rjjrdq's America II: Colin Powell Plays the Race Card
Say Anything Blog: Our Government Is Operating As Though It Has No Constitution
Spellchek: Obama executive actions on gun control already a success…
teresamerica: Twins Euthanized Because They Were Going Blind
Texas Conservative News: Drastic Cuts in Defense by Obama Admin = Border Security Disaster
That Mr. G Guy's Blog: I'm Curious…Are You? #Gun Use NOT In The National News
THE ASTUTE BLOGGERS: FATHER OF BRITISH MURDER VICTIM BACKS SHARIA LAW
The BLAZE: San Antonio Mayor Predicts: Texas Is Going 'Purple' Soon
The Camp Of The Saints: What The Future Holds: Barack's Eurovision
The Classic Liberal: theCL Report: We're Statists
The Daley Gator: Another Day, another Marxist Moron
The Foundry: A Year Later, Keystone XL Still a Good Decision
The Lonely Conservative: CBS Political Director Called On Obama To Pulverize GOP

THE OTHER McCAIN: Democrats: The Party of Criminals

The Reaganite Republican: Reaganite's Sunday Funnies
THE rightscoop: Ted Cruz talks the Second Amendment, debt ceiling on Meet the Press
The TexasFred Blog: A Look at what is WRONG with America

Theo Spark: "Liberals With Guns!" – Wild Bill
ToBeRIGHT: Gun Control: All You Need To Know
TOTUS: Inauguration Day January 21, 2012: Cost over $100 Million
Virgina Right: Citizens File Articles of Impeachment Against Obama
WARD WORLD: Bob Schieffer Compares Obama Gun Control to Defeating Nazis
What Would The Founders Think: Never Let a Crisis Go To Waste
WESTERN HERO: After You!
WyBlog: Even in Blue Jersey gun permit applications are soaring

Zilla of the Resistance: 50 YEAR OLD CARTOON PREDICTS THE FUTURE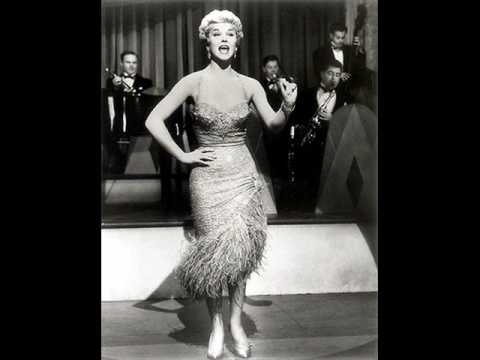 Thanks for all the outstanding articles.  Stay warm and have a great week.
Liberty forever, freedom for all!
Filed under: Uncategorized · Tags: Conservative Blogs, Conservative Links