SENTRY JOURNAL » Uncategorized » Teeing it up: A Round at the LINKs (16th Amendment edition)
The progressive era of the early 1900s did very little to progress individual liberty and freedom.  In fact the fundamental transformation they pushed for and achieved via the ratification of the 16th and 17th amendments radically changed the relationship between the states and the individual in regards to the federal government.  Today marks the 100th anniversary of the ratification of the 16th amendment. The 16th amendment is perhaps the most destructive amendment in our constitution as it relates to individual liberty and freedom.  It authorizes and gives the federal government the power to confiscate our wealth which is our property to grow and expand the size of government.  It shackles and enslaves each of us by forcing us to work for an entity that will take our wages and redistribute them how they see fit; usually not for the benefit of us.
The income tax enables the federal government to exert control over us via the progressive tax code.  The more money you make, the higher taxes you pay.  This terrible practice of punishing the successful through the progressive tax code creates a barrier that not only stifles economic growth but hinders each of us from achieving real financial freedom.  This tax code is the main tool the government uses to regulate our lives and keep us boxed in.  Since the ratification of the 16th amendment federal spending has skyrocketed. The amount of spending is a good measuring stick in terms of the growth and size of government.
In 1913 federal spending was at $1 billion annually.  In 100 years since the income tax became the law of the land federal spending has jumped to $3.8 trillion in 2012.  There is a great link here that will allow you to see federal and state spending by year.  Those numbers are absolutely staggering.  How could we as people allow our federal government to grow so out of control?   How can we sit here and do nothing as they continue to run up massive debt that is stealing the future from our children.   It's generational theft and it's immoral.  When you go from spending of $1 billion a year to $3.8 trillion a year there is something very wrong.  And what's wrong is our government is operating and funding programs that are outside the parameters of its constitutional authority.  And its beginnings can be traced back to the ratification of the 16th amendment and the progressive era.  We have fed the beast and Leviathan continues to grow.  It has grown so big that we are now facing a fight against this Leviathan to preserve the very liberties we fought so hard to secure from the British.  We are fighting not only save what's left of our constitution, but secure that same unalienable rights we were born with for future generations.  And all this is because we have allowed our government to grow out of control.  .
In the last 100 years we have lost so many liberties.  Our confiscated wealth has been used to create new agencies designed to manage and regulate our lives and property.  The Department of Homeland Security, the Education Department, and the EPA are a few unconstitutional agencies that are funded by our tax dollars.  These agencies more often than not find ways to violate our most basic rights protected by the constitution and still we continue to feed them.  I'm not for tax reform.  I'm for repealing the 16th amendment in its entirety.  Unlike the below video from 1943 I don't believe paying more taxes is a patriotic duty.  I don't buy into the Democratic talking point that it's each American's patriotic responsibility to feed the beast more of our hard earned money.  I believe in quite the opposite.  It's our patriotic duty to starve the beast and reduce the size of government.  This mindset falls much more in line with the founders.  They understood that as government increases in size liberty decreases.  The two are inversely proportional to each other.  So the patriotic thing to do in the "Spirit of 76" is to increase liberty and this is accomplished by shrinking the size of government.  And as long as they're allow to confiscate our wealth and use it as they see fit this will never happen.  I say on this 100th anniversary of the 16th amendment we all take a few minutes out of our day and drop our elected officials a quick line informing them it's time to repeal that which has wreaked so much havoc on our nation and our individual liberties.  It's time to repeal the 16th amendment.  Now on to the links.
Below are links to outstanding conservative articles by conservative bloggers.  Take the time this Super Bowl Sunday to hit the links and check them out.  While you are there hit their tip jars if they have them because these good people work hard each day to bring you the truth that eludes the MSM.  So tee it up and enjoy another SENTRY JOURNAL round at the links.
World War II propaganda to make you feel good about feeding Leviathan.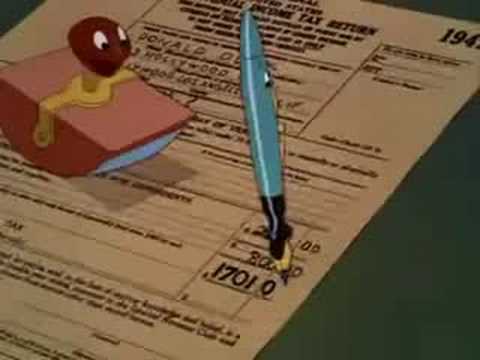 A Conservative Teacher: Man is Born Free, and Everywhere He is in Chains… 
Ace of Spades: Ted Cruz Plays Slap the Dummy
Adrienne's Corner: Bill Whittle: What difference does it make?
America's Chronicle: Hagel Will Make A Great Secretary Of Defense
American Glob: Majority Of Americans Want The Federal Government To Back Off
American Perspective: Is US Gov avoiding calling "Yom Kippur War" by its name?
America's Watchtower: Karl Rove backs a group which seeks to bring down the Tea Party
ARRA News Service: Henson Ong at Gun Violence Prevention Public Hearing
Asylum Watch: Some Humor In Our Battle To Defend Our Right To Bear Arms
Atlas Shrugs: The Road to Fascism: White House Bans O-Photo Shop of Loon Gunman
Be Sure You're RIGHT, Then Go Ahead: Hanoi John: An Obama Kind Of Guy
blogsense-by-barb: Only Prayer Can Fix What's Broken
Blog de KingShamus: New Jersey Senator Robert Menendez (DEMOCRAT) Being Investigated By The FBI
Breitbart: Former SEAL, 'American Sniper' Chris Kyle Killed at Texas Gun Range

BUNKERVILLE: Vote Tally Count Rand Paul's amendment to deny sale of F-16′s to Egypt
Catholibertarian: 7 year old shames Obama
Capitol Commentary: Will New Yorkers Defy the Reich's Gun Laws?
Conservative Hideout 2.0: MSNBC Caught Selectively Editing Video: Volume 7954
COMMON CENTS: Conservatives Dominate: Ranking Red vs. Blue States' Political Ideology
Doug Ross@Journal: JUST LIKE THE NLRB: Lawless EPA "thumbing its nose" at nation's second highest court
Eye of Polyphemus: Stargate Atlantis–"The Last Man"
Hot Air: College president fined over free speech violation
iOwnTheWorld: Government Protects Criminals by Attacking Whistleblowers

J O S H U A P U N D I T: Sen. Rand Paul Is 100% Right On Failure To Ban Transfer Of F-16s From U.S…
Laughing Conservative: Sun causes climate change, Gore 'on suicide watch'

Le·gal In·sur·rec·tion: Legal Insurrection goes local

Libertas and Latte: Random Musings
Libertarian Republican: Was Obama in two places at the same time on August 4th?

Maggie's Notebook: Cory Booker: Guns Causing Carnage are Acquired Illegally: Audience Applaudes…
Manhattan Infidel: Drone Strike Takes Out C3PO!
Moonbattery: What Difference Does It Make?

Motorcitytimes: Aged Hollywood Actor Panders to Left While Pushing His Latest Violent Movie
NoOneOfAnyImport:  Confessions of a Leftist Gun Owner
Pirate's Cove: LA Times Warmist: Gore Selling Out To Big Oil No Big Deal
Politics et al: Wall Street Journal covers the demographic crisis in America
Political Clown Parade: Hagel Confirmation Hearing: The Day Was Committed To Error And Floundering
Political Realities: Immigration Reform – Reality That Can Not Be Denied

Proof Positive: Conservative Radio Personality Lee Rodgers Has Died
Randy's Roundtable: More Proof Liberalism Is A Mental Disorder

Right Truth: A coverup of massive proportions
Say Anything Blog: Kopp Column: Right Vs. Rights
Spellchek: 3D printer technology renders assault weapons bans irrelevant
teresamerica: Sen. Ted Cruz Schools Congress on Gun Control Facts
Texas Conservative News: Is Obama Turning our Military Against US?
That Mr. G Guy's Blog: Report On Congressman Jeff Duncan's 2nd Amendment Listening Tour
THE ASTUTE BLOGGERS: MESSAGE TO MY MANY DEAR FRIENDS STILL ON THE LEFT
The BLAZE: Jesse Jackson Wants Homeland Security to Patrol Streets of Chicago
The Camp Of The Saints: The Righteous Rant Of The Day…
The Classic Liberal: theCL Report: Our Desperate Bankrupt Nation State
The Daley Gator: A question to the gun grabbers. What would have happened IF not for an armed citizen?
The Foundry: Court Strikes Down EPA Biofuel Mandate
The Lonely Conservative: UK Docs Forced To Hand Over Private Info To Government, How Long…

THE OTHER McCAIN: Daniel Hannan Quotes Our Declaration Of Independence To The Eurocrats

The Reaganite Republican: Reaganite's Sunday Funnies
THE rightscoop: Iran Panics after Nuke site lost
The TexasFred Blog: Giffords pleads for gun curbs; NRA fights back

Theo Spark: Enemies of the Constitution
ToBeRIGHT: The Age of Ignorance – Nullification Deniers!
TOTUS: Survivor "Texas Style"
Virgina Right: WHAT IF we could have a NEW POLITICAL PARTY in the US?
WARD WORLD: Rush Limbaugh and Marco Rubio On Immigration Reform
What Would The Founders Think: Fee Fi Fo Fiat … The Rule of Law Ignored Again
WESTERN HERO: SHAME ON YOU
WyBlog: Michelle Obama's minions tighter their grip on your kids' school lunches
Zilla of the Resistance: "Do Something Even If It's Wrong"
Thanks for all the outstanding articles.  Keep up the great work and have an excellent Super Bowl Sunday.
Liberty forever, freedom for all!
Filed under: Uncategorized · Tags: 100, 16th amendment, Conservative Blogs, Conservative Links, Repeal