SENTRY JOURNAL » Uncategorized » Teeing it up: A Round at the LINKs (Reload edition)
This past Friday night I went to the local sporting goods store to purchase some 9mm rounds for some range practice.  I made my way to the back where the hand gun ammunition is located and the shelves were empty.  Almost all of the more common calibers were gone.  Now for those who are avid shooters and frequent gun ranges from some recreational shooting this is not a surprise.  In fact for the past few months' ammunition for the more common calibers has been in short supply.  Now there are a number of theories out there as to why ammunition is in short supply.  They range from conspiratorial to supply and demand.  I personally embrace the supply and demand theory.  Ever since the Sandy Hook shootings and the record increase in gun sales, demand on ammunition has gone through the roof.  There are far too many competing parties for a limited supply of ammo.  Some stores have even limited purchases to no more than 200 rounds per visit.  So for folks like me this leaves us limited options.  So I have decided to learn how to reload.  For an initial outlay of around $300 I can purchase all the equipment necessary to reload my own 9mm rounds.  I'm all about learning something new and I believe it will save me a great deal of money in the long run.  I will let you know how it works out in a few months.   Now on to the links.
Below are links to outstanding articles by conservative bloggers.  Please take the time to visit them and while you are there hit their tip jars if they have them.  They work hard to bring you the truth and spend countless hours doing the research the MSM does not.  So tee it up and enjoy another SENTRY JOURNAL round at the links.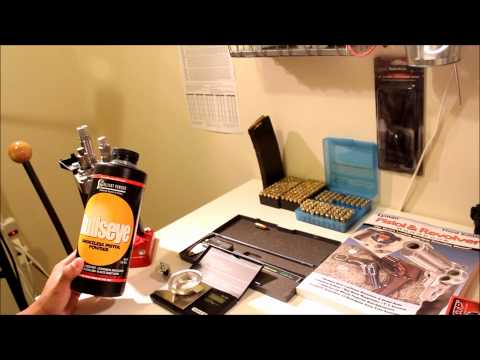 A Conservative Teacher: Republicans Need to Start Demanding More Cowbell?
Ace of Spades: Gun Thread (2-10-2013)
Adrienne's Corner: The Super Bowl ad you missed…
America's Chronicle: Levin Vs. Rove: "The Stupid Party"
American Glob: Saturday Night Live To The Rescue
American Perspective: Is Panetta Fall Guy for Benghazi? #7HoursOfHell
America's Watchtower: Nancy Pelosi: federal government doesn't have a spending problem
ARRA News Service: Obama MIA On 9-11 | Hagel Nomination On Cruz Control
Asylum Watch: The Great Federal Bubble Making Machine __ Insanity On Display
Atlas Shrugs: Dearborn Muslim calls for killing anti-Islam protesters
blogsense-by-barb: A Look at Today's Political/Social Issues
Blog de KingShamus: Music Monday Super Bowl After Party
Breitbart: CNN Anchor Asks Bill Nye If Global Warming Caused Near-Earth Asteroid

BUNKERVILLE: Panetta: Obama Absent Night of Benghazi
Catholibertarian: Going Rogue: Sarah Palin says she plans to 'shake up the GOP machine'
Capitol Commentary: Can't Waterboard Terrorists But You Can Explode Americans
Conservative Hideout 2.0: Voter Fraud Never Happens, Especially When it Does
COMMON CENTS: Video – John Stossel – Texas Vs California Economic Policy
Doug Ross@Journal: The Elephant in the Gun-Grabbers' Room
Eye of Polyphemus: Stargate Atlantis–"Whispers"
Hot Air: Occupy… the comic book
iOwnTheWorld: Former FBI Agent Outs John Brennan As a Converted Muslim
J O S H U A P U N D I T: John Brennan Is Not Only Clueless, But A Convert To Islam
Laughing Conservative: Obama's parade dishonored Marines

Le·gal In·sur·rec·tion: Dr. Benjamin Carson, Sr., has them mostly silent

Libertas and Latte: Games People Play
Libertarian Republican: Ohio Voter Fraud Queen admits she voted twice and for 5 other people

Liberty At Stake: Benghazi Truthing, February 7
Maggie's Notebook: DHS: Needing "Reasonable Suspicion" 
Manhattan Infidel: My Exclusive Interview with Soledad O'Brien
Mind Numbed Robot: Saved by the Bill
Moonbattery: Chuck Hagel in His Own Words

Motorcitytimes: More evidence of fraudulent votes being cast in the 2012 election
NoOneOfAnyImport: Navy: Lincoln Refueling Delayed because of funding…
Pirate's Cove: Rand Paul On Illegals: Trust But Verify
Politics et al: The Left goes racist
Political Clown Parade: The Faithful, Funny Pal
Political Realities: Obama Approves Direct Funding For Hamas

Proof Positive: New Hillary Website for 2016?
Randy's Roundtable: Friday Nite Funnies

Right Truth: New revelations on Benghazi and Gen. Petraeus
Say Anything Blog: Kopp Column: Americans Don't Trust Their Government
Spellchek: Ghosts of Benghazi
teresamerica: Dr. Ben Carson: Fantastic Motivational, Inspirational Speech…
Texas Conservative News: Texas Sixth-Graders Asked to Create Flags for New Socialist Country
That Mr. G Guy's Blog: It's Time to Push Back
THE ASTUTE BLOGGERS: CURRENCY WAR: VENEZUELA DEVALUES CURRENCY
The BLAZE: New Info on Benghazi Is Going to Come Out & Leave People 'Amazed & Shocked'
The Camp Of The Saints: 'Sedition'? – What's That???
The Classic Liberal: Mainstream Fallacies with Piper Perabo
The Daley Gator: Obama is a disgrace
The Foundry: Free Trade Twist: China No Longer Cheapest Labor
The Lonely Conservative: What's With All The Ammo DHS Keeps Buying Up?

THE OTHER McCAIN: The Brooks/Parker Cage Match

The Reaganite Republican: Reaganite's Sunday Funnies
THE rightscoop: Damn The Democrat And Rove BS Machines: Full Steam Ahead
The TexasFred Blog: Multiple Islamist groups participated in Libya attack, official says

Theo Spark: PJTV: Chris Rock Wants You to Shut Up and Obey the President
TOTUS: Sitting at the red traffic light
Virgina Right: McConnell: "It's The Definition Of Dysfunction"
WARD WORLD: MSNBC Host Defends Liberals Who Trust Obama With Drones
What Would The Founders Think: Supermen, We Think Not
WESTERN HERO: Overstepping Bounds
WyBlog: Meet New Jersey's first pistol packin' principal
Zilla of the Resistance: Under the Fedora: Courage Models et/al
Thanks for all the excellent articles.  Keep the heat on and have a great week.
Liberty forever, freedom for all!
Filed under: Uncategorized · Tags: Ammunition, Conservative Blogs, Conservative Links, Reloading