SENTRY JOURNAL » Uncategorized » Patrick Henry was willing to trade his life for the cause of liberty
Do Americans care about liberty anymore?  I often wonder.  Just look at the last few weeks and ask yourself if liberty matters to Americans.  In New Jersey we had a woman ( Eileen Hart) who attended a public informal meeting and protested a reevaluation of her property value; one that significantly increased her tax rate.  Se below.
Ms. Hart attended the meeting, armed with- as she said "her Constitution and the facts." Said Hart "I tried to express my opinion and tell them that my Constitutional rights had been violated. I began quoting the Constitution, line by line.

Ms. Hart tried to explain, that Appraisal Systems, Inc. was attempting to inspect her property without her husband being present. As an Orthodox Jew, this is against the tenets of her religion. Her husband had to be present. According to Ms. Hart, she was unable to express this concern.
Sounds like a legitimate concern to bring up at that forum; however the representative from Appraisal Systems, Inc wasn't having any of it.
A representative of Appraisal Systems, Inc.apparently took offense to her objections and brought in Robyn Glocker-Hammond, the Tax Assessor – who stated that her job was to "enforce the law."

Relates Hart: "She also wouldn't let me speak and told me to sit down and shut up and listen as well. That's when the young man came toward me. I knew he was going to put his hands on me. I saw him out of the corner of my eye. I said to him "Don't you dare touch me." Then they threw us out of the auditorium. The young man from Appraisal Systems, Inc. was the one going postal, and I believe if HE HAD A GUN, he would have shot me, Keith and Khloe on the spot. I was calm the entire time."
So she went to this meeting to exercise her right to protest a tax and was told to sit down and shut up.  It gets better.
When the Harts left the gathering, they were followed into the parking lot of the community center, and the same young man who had been so upset by Ms. Hart's comments in the community center, started screaming and shouting at her, took down the license plate number of her vehicle and said – "See if you are able to pay your property taxes NOW!"

Eileen didn't understand what that shouted threat meant, until she returned to her home with her family.

When they arrived, there were 5 police cars from the Franklinville Police Department. They advised her that the Clayton Police wanted to talk to her about the allegations.  States Hart "For the record, both the police officers DID acknowledge that it was "an allegation." Her purse was taken from her and she was put into a "paddy wagon," transported to the police station.
So this went from bad to worse all because she exercised a right protected by the constitution.
She was arrested and booked for "terroristic threats" and "contempt."

The cops ran a background check- and it revealed that she had absolutely NO criminal record. It also showed that she was the lawful owner of two hand guns. She was advised to turn in the guns over to the court (surrendered or confiscated) – and they would be held for "safe keeping." If she did not- she was told by the police- her bail would be VERY high. And- if she could not make the bail- she would sit in the county jail until an unknown date.

She surrendered her guns and was released on her own recognizance.
H/T examiner.com
I wonder what Patrick Henry would have thought of these series of events that led to her arrest and confiscation of her guns?  Do you think he would have seen much difference between Ms. Hart's local government and King George?  Or would he have saw it for what it is…tyranny.
It was only six days later on March 15th when another attempt to squash liberty occurred in the same state.  NRA firearms instructor Shawn Moore had his home raided by New Jersey police and Dept. of Children and Families officials.  They demanded to see his guns after he posted a Facebook photo of his 11-year-old son holding a rifle.
The young man in the photo is the 11-yr-old son of Shawn Moore. The gun is a .22 rifle, a copy of the AR-15, but a 22 caliber. The photo was posted on Facebook by a proud father. That Facebook posting apparently triggered an anonymous call to New Jersey's Department of Youth and Family Services (DYFS). On Friday night, March 15th, two representatives from the state's social services office (along with four local police officers) came to the Moore home and demanded to see the family's firearms.
H/T The Blaze
I remember hunting when I was 12 years old.  My dad taught me about gun safety at a very young age and I completed a hunters safety coarse before I could purchase my hunting license.  My father always took pictures of me posing near the game I had shot while I was holding my shotgun.  By today's standard my father would have be turned in to the local family services department for abuse or neglect.  This is how crazy it has become in America.
The good news is Mr. Moore immediately called his lawyer and the police and DYFS were turned away.  My question is how did we reach so a place in America where liberty doesn't seem to matter anymore?  This would have NEVER happened 30 years ago.
This is why i feel it's important to remember the day Patrick Henry gave his stirring "Give me liberty or give me death" speech during the Second Virgina convention on March 23rd in 1775.  We need to get back to our roots and stand up for liberty.  We need to face tyranny no matter what form it comes in and turn it back like Mr. Moore did in New Jersey.  Below is an excellent reenactment of Patrick Henry's "Give me liberty or give me death" speech.  Please take a few moments to listen to it.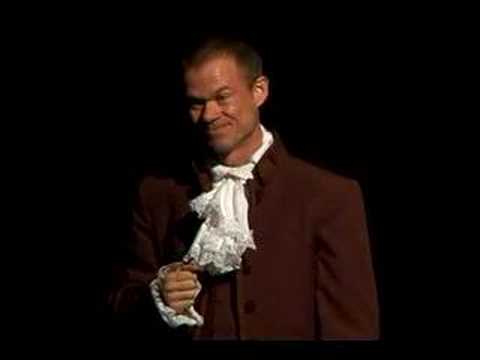 More than ever we need Patrick Henry's words in an America that is losing its way.  I thank God each day that men like him lived and risked everything to secure our liberties from a tyrant.  It's time for us to do our part to keep them.
Liberty forever, freedom for all!
Filed under: Uncategorized · Tags: Eileen Hart, Free Speech, Give me liberty, Guns, liberty, Patrick Henry, Property Taxes, Shawn Moore