SENTRY JOURNAL » Uncategorized » Teeing it up: A Round at the LINKs (Easter Sunday edition)
Happy Easter!  Today Christians all around the world mark the end of holy week with a celebration of the glorious resurrection of our Savior Jesus Christ.  Today is a day for meaningful reflection on His life, ministry, death, and resurrection. Now more than ever we need the Christ mindset in our lives as Christians both home and abroad are under attack by secular and Islamic forces.  Here at home our most basic and sacred beliefs are being questioned and at times ridiculed by forces who wish to diminish the importance Christianity plays in our society.  This persecution is only going to intensify in the near future so we must remain rock solid in our faith and belief that in the end love will indeed prevail and the forces of darkness will be defeated.  No on to the links.
Below are links to great conservative/libertarian articles.  Please take some time and hit the links and while you are there hit their tips jars if they have them because these fine people work hard each day to bring you the truth.  So tee it up this Easter Sunday and enjoy another SENTRY JOURNAL round at the LINKs.
A Conservative Teacher: Are Those Who Believe in Traditional or Christian Beliefs Now to be Contemned?
Ace of Spades: The Empty Grave That Changed the Course of History
Adrienne's Corner: He is Risen…
America's Chronicle: Coming Apart Politically and Morally
American Glob: Maybe This Is Why Jim Carrey Doesn't Like Charlton Heston
American Perspective: Homeland Security Demands Blind Obedience From Agents (vid)
America's Watchtower: Government ammo purchases lead to national shortage and a doubling of price
ARRA News Service: Happy Easter 2013
Asylum Watch: Your Public Servants Are Robbing You Blind
Atlas Shrugs: #MyJihad in Nigeria: Muslims Slaughter 50 Christians in Easter Attack
Blog de KingShamus: If The Democrats Can Be Rehabbed, Then So Can The GOP
blogsense-by-barb: BREAKING: JESUS, the CHRIST, is ALIVE!!!

Breitbart: Backfire: Mark Kelly Filmed Himself to Show 'Background Checks Are Easy'
BUNKERVILLE: Happy Easter!
Catholibertarian: Good Friday Reflection
Capitol Commentary: Why the Police Can't Protect You: Sandy Hook Shooting, From Start to Finish…
Conservative Hideout 2.0: He is Risen
COMMON CENTS: Pastor Rick Warren – What is Hope?

Doug Ross@Journal: Larwyn's Linx: When Men Forsake God, Tyranny Always Follows
Eye of Polyphemus: Doctor Who–"The Bells of Saint John"
Fuzzy Logic: Freedom's Not Just Another Word For Nothing Left To Lose
Hot Air: A blessed Easter to all our readers
I'm a Man | I'm 41: What's Special About March 31, 2013?

iOwnTheWorld: He is risen
J O S H U A P U N D I T: Texas: "We Want Our Gold Back From The Feds"
Laughing Conservative: Cartoon:Nate Beeler

Le·gal In·sur·rec·tion: Easter Morning Open
Libertas and Latte: 2A Supporters come in all flavors….much to the chagrin of the gun control lobby
Libertarian Republican: Now that liberals have ruined the definition of marriage, time to get…

Liberty At Stake: Jack Wiley Dithers Reporting On Israeli Relations
Maggie's Notebook: How Great Thou Art by 10 Year Old Rhema Marvanne: Happy Easter He Is Risen!
Manhattan Infidel: My Exclusive Interview with the Easter Bunny
Moonbattery: Mark Levin on Bill O'Reilly's Effective Endorsement of Homosexual "Marriage"

Motorcitytimes: Detroit Spends Millions Installing Sidewalk Ramps That Will Never Be Used
Nuke's: Christ is Risen. Easter Sunday 2013
Pirate's Cove: Is Your Easter "Sustainable" And "Ethical"?
Politics et al: "Scrupulously nonjudgmental about everything except traditional Christian morality…"
Political Clown Parade: Have A Blessed Easter
Political Realities: EPA Fuel Rule Will Raise Prices At The Pump

Proof Positive: Quote du jour
Randy's Roundtable: Happy Easter

Restoring Liberty: Why I Believe in the Resurrected Christ
Right Truth: Blessed Easter
Say Anything Blog: Woman Who Accused Rep. Cramer Of "Verbal Abuse" Is A Democrat Operative
Spellchek: Equality, justice, fairness, morality vs. liberty and faith (and a Happy Easter, or Pascha, to all)
teresamerica: Pamela Geller vs Islamist Supremacist
Texas Conservative News: CSCOPE to be reviewed by Texas SBOE and Attorney General Abbott
That Mr. G Guy's Blog: Sonrise (Mark 16:1-8)
THE ASTUTE BLOGGERS: BRRRRRRR!: COLDEST BRITISH EASTER EVAH!

The BLAZE: Krauthammer Warns: Gay Marriage Case Could Lead to All-Out 'Assault on Religion'
The Camp Of The Saints: At The End Of The Day: Outlaws!
The Classic Liberal: Why Everybody Hates Republicans Part 1
The Country Thinker: Happy Hayek Day!
The Daley Gator: Possibly the most inane, rambling, incoherent piece of writing I have ever suffered through

The Foundry: Internet Hit by Largest Cyber Attack Yet
The Lonely Conservative: Happy Easter

THE OTHER McCAIN: Why John Avlon Hates Sarah Palin

The Reaganite Republican: Reaganite's Sunday Funnies
THE rightscoop: Jesus is Risen! Happy Easter to all of you from The Right Scoop
The TexasFred Blog: Happy Easter 2013

Theo Spark: Easter in Obama's America
Thomas Jefferson Club Blog: 40 Years After Vietnam
TOTUS: John Hinckley's pending release from Prison
Virgina Right: VIDEO: Happy Easter!
WARD WORLD: Planned Parenthood endorses post-birth abortion
What Would The Founders Think: Happy Easter! The Missing Links
WESTERN HERO: Easter

WyBlog: To celebrate Good Friday the Star-Ledger editorializes religion equals bigotry
Zilla of the Resistance: He is Risen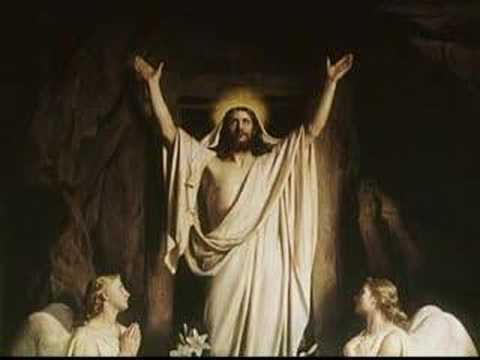 Thank you all for the great articles.  Have a safe and Happy Easter!
Liberty forever, freedom for all!
Filed under: Uncategorized · Tags: Conservative Blogs, Conservative Links, Easter