SENTRY JOURNAL » Uncategorized » The 10 Days That Changed The World: Washington's Crossing the Delaware
Each year on Christmas Day I like to remind people what this day means to our nation.  As Christians in America, we are free to acknowledge without fear of persecution from a King or tyrant the importance of the birth of Jesus and celebrate it as a time when our savior entered this world to not only save us but to fulfill the law of God.  We are free to worship or not worship as we see fit because of the actions of men like George Washington and those who served with him.
On this day in 1776, George Washington embarked on a journey that changed the course of the Revolutionary War and helped secure the liberties and freedoms we enjoy today.  God has truly blessed us as a people.  Please take a few minutes to watch the below video.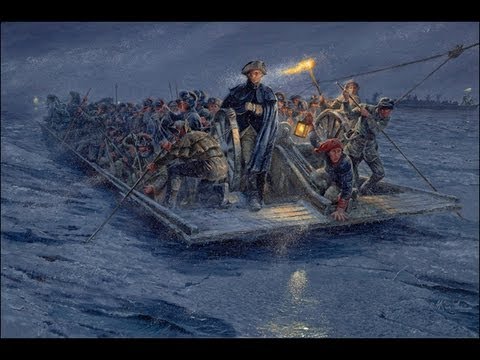 H/T Jim Wyler
Merry Christmas and God bless America.
Liberty forever, freedom for all.
Filed under: Uncategorized · Tags: 1776, Battle of Trenton, Christmas Day, Crossing Delaware, George Washington